The importance Leonardo Da Vinci Academy places on Early Childhood Education is reflected in the quality of its preschool programs: Casa Montessori and Scuola Materna.  Both programs have Italian roots, embrace the Da Vincian principles and place children at the center of their own learning.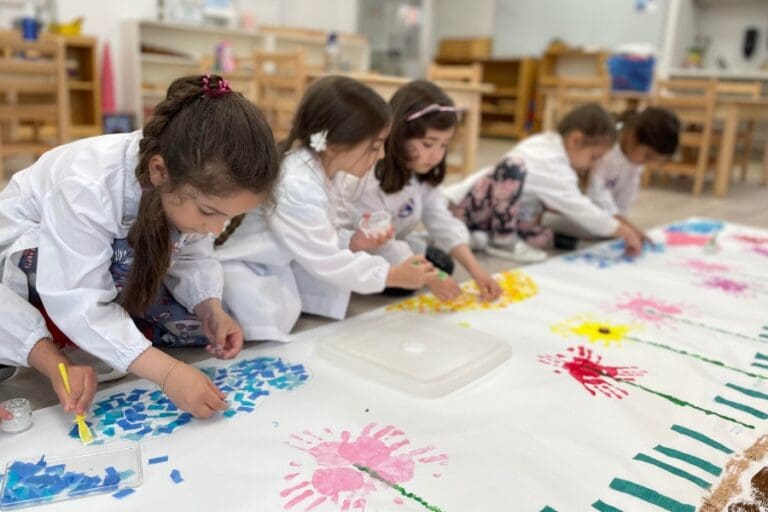 Casa and Scuola are licensed daycares for children aged 2.5 to 6 years of age. Both are nurturing Montessori based learning environments that include French and Music programs.
The Academy's Early Childhood Education programs are based on the methodology of Maria Montessori, the first woman physician to graduate from the University of Rome. Maria Montessori became involved with education when she was required to treat underprivileged children. In the process she developed specific materials and an approach to child education that won her international acclaim. Montessori opened her first school, "Casa Dei Bambini," in Rome in 1907. Since then, Montessori schools have been established worldwide.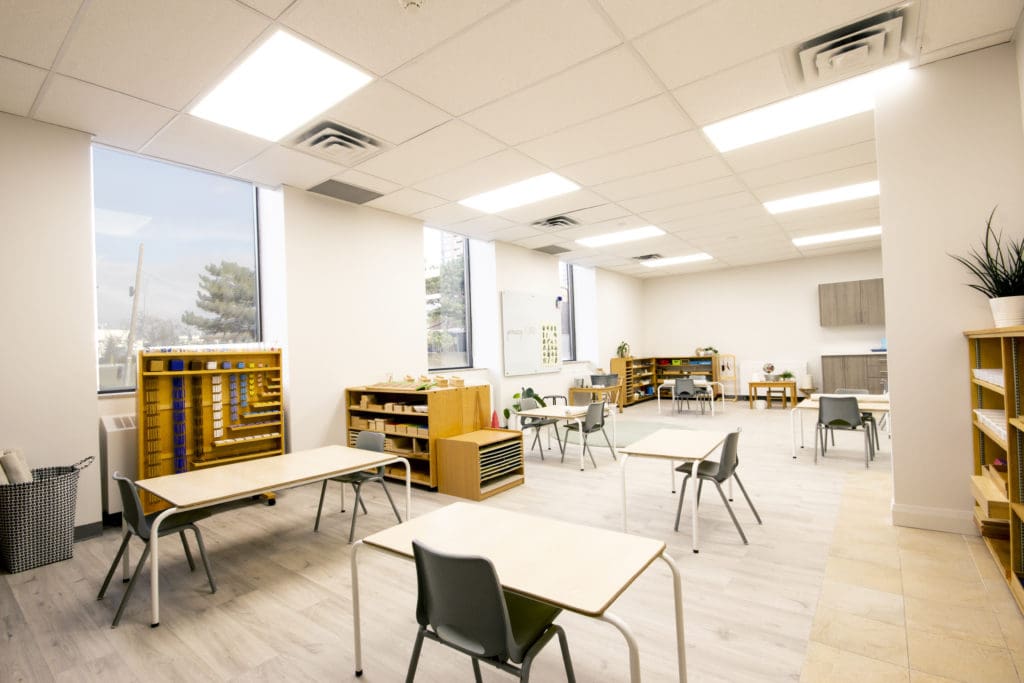 Montessori Education is an aid to life, calling forth that which is within each child and providing the opportunity for spiritual, intellectual, social and creative development. Maria Montessori believed that children have an "absorbent mind" and are driven from within to absorb everything from their environment. If free to learn, children will joyfully select activities that develop their innate abilities. Children are naturally stimulated by the world around them and have a passion to learn that should be the pivot of their own education. A true prepared Montessori environment fulfills this innate need to grow and learn. The children learn through repetitive manipulation of the Montessori materials. The Montessori directress serves as the link between the children and the materials. The Montessori methodology also serves as a perfect complement to the Academy's distinctive "Thinking Like Leonardo" philosophy.
The kindergartens and nursery schools found in Italy and other European countries are among the best in the world. Recognized as being a critical stage of development, Early Childhood Education commands a high priority in European societies. As a result, preschools in Europe are ideologically different than the institutionalized daycares and nurseries prevalent in North America which are designed more to meet the needs of working parents. European preschools all share a common focus – 'the child' at the center. They believe that the development of a healthy emotional profile, along with social and cognitive skills, is paramount. When the needs of the whole child are addressed the rest will follow naturally. Creativity, autonomy, and a sense of order are nurtured. Tolerance, respect for others, personal hygiene, and co-operation among different age groups are promoted. This is all accomplished within an active, played based, and caring environment. The Scuola Materna at Leonardo Da Vinci Academy was born out of the European model for Early Childhood Education and has become an exceptional Canadian alternative for discerning parents.
Morning Program
| | |
| --- | --- |
| 7:30am – 8:30am | Morning Extended Care Option |
| 8:30 am – 9:30 am | Outdoor Activities (weather permitting) |
| 9:30 am – 10:00 am | Snack Time |
| 10:00 am – 12:00 pm | Montessori Work Period |
| 12:00 pm – 12:30 pm | Lunch |
| 12:30 pm | Half-Day Dismissal |
Afternoon Program
| | |
| --- | --- |
| 12:30 pm – 2:00 pm | Montessori Work Period |
| 2:00 pm – 2:30 pm | Snack Time |
| 2:30 pm – 3:30 pm | Outdoor Activities (weather permitting) |
| 3:30pm | Dismissal |
| 3:30 pm – 4:30 pm | After Hours Extended Care Option |
Montessori Work Period
Children are allowed free choice of Montessori activities from the various areas of the classroom
Children will receive lessons with the Montessori materials to introduce and reinforce concepts
Specialist teachers enter the class for French, Music, or Italian (20 – 30 minutes)