EXCEPTIONAL SCHOOLING FOR THE FORMATIVE YEARS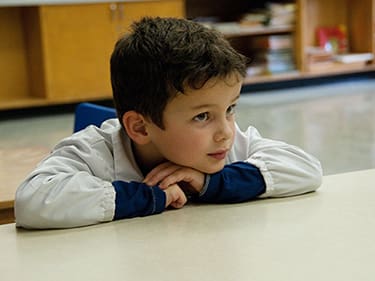 The Leonardo Da Vinci Academy (LDVA) was founded in 1983 and is a co-educational, independent school serving families in the Greater Toronto Area.
Sought after by discerning parents, LDVA offers exceptional programs and employs proven teaching methods and a challenging curriculum to promote a da Vincian approach to learning. The Academy promotes academic excellence, independent thinking, self-esteem, and self-discipline within a healthy Catholic environment.
In addition to traditional grades 4 to 8, LDVA features a CCMA accredited Casa preschool, a CCMA accredited Lower Elementary Montessori program, and an authentic Italian immersion preschool officially recognized by Italy.
Dedicated professionals and small class sizes insure that the students are appropriately challenged and individual needs are met. From preschool to grade 8, students and parents at LDVA know that they are a part of a special family.
LDVA's rich and well-rounded program of studies supported by a great philosophy of education,  help to nurture the growth of lifelong learners and independent thinkers. Grade 8 graduates are not only well-prepared for high school but are on the path of lifelong learning.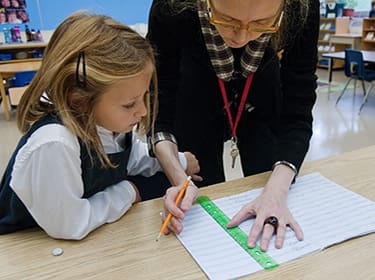 "A unique and nurturing environment inspired by some of the greatest minds in history."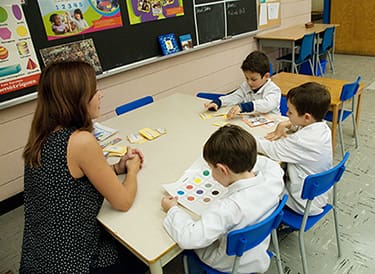 For Grades 1 through 8, current Ontario Ministry of Education guidelines are adopted in teaching Language, Mathematics, Science, Social Studies, French and other subjects. The curriculum is enriched with classes in Italian, Art, Music, Religious Studies, Guidance, Physical & Health Education, a variety of sports and other extra-curricular activities. In keeping with the 7 Da Vincian Principles, the overall program at LDVA includes a well-balanced curriculum of studies in Sciences, Arts, and Humanities. A rich after-school programme of diverse clubs and sports serves to further enhance leaning, promote school spirit and develop social skills and responsibility.