PRESCHOOL OVERVIEW
Recognizing the importance of Early Childhood Education, Leonardo Da Vinci Academy offers three exceptional preschool programs for children aged 2.5 to 6 years old who are toilet trained. All three programs are based on the Montessori methodology and nurtutre independance, curiosity, and other Da Vincian principles.
The value Leonardo Da Vinci Academy places on Early Childhood Education is reflected in the quality of its preschool programs. Each employs well qualified staff, place children at the centre of their own learning, embrace the Da Vincian principles and are rooted in the teachings of Maria Montessori.
The Academy's Early Childhood Education programs are influenced by the methodology of Dr. Maria Montessori who developed specific materials and an approach to child education that won her international acclaim. Montessori opened her first school, "Casa Dei Bambini", in Rome in 1907. Since then, Montessori schools have been established all over the world. Montessori Education is an aid to life, calling forth that which is within each child and giving the opportunity for spiritual, intellectual, social and creative development. Maria Montessori believed that children have an "absorbent mind" and are driven from within to absorb everything from their environment. If free to learn, children will joyfully select activities that develop their innate abilities. Children are naturally stimulated by the world around them and their passion to learn should be the pivot of their own education. A true prepared Montessori environment fulfills their innate drive to learn and grow. The children learn through repetitive manipulation of the Montessori materials. The directress presents the Montessori materials and the children learn what they need to know through repetitive manipulation of the materials. The Montessori directress serves as the link between the children, the materials and the parents. The Montessori methodology is a perfect complement to the Academy's distinctive "Thinking Like Leonardo" philosophy.
CASA MONTESSORI – Junior and Senior Classrooms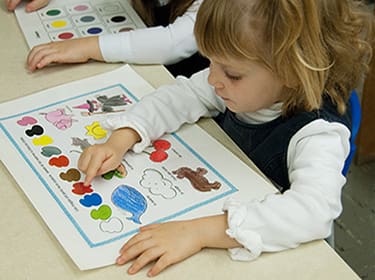 Learn more about Casa Montessori
The Junior Casa Montessori is a Montessori preschool for children aged 2.5 to 3.8 years old and is licensed by the Ontario Government and meets Ministry requirements for preschools. The Senior Casa Montessori is a CCMA accredited Montessori classroom for ages 3.8 to 6 years. Children in Junior Casa have an option for half day or full day. Those who turn 4 by January are automatically enrolled in the full day program (tuition is pro-rated). Full and half day programs include nutritious lunches and snacks and plenty of opportunities for creative expression in language and the arts. Casa Montessori stimulates the child's cognitive, creative and social development. Children advance through Montessori materials by building upon previous learning experiences. The Casa's formal curriculum includes Language, Mathematics, Culture, Sensorial Experiences, Practical Life Skills and Physical Development. As further enrichment children are exposed to Music and French throughout the week as schedules permit. Daily exposure to the Italian language is also available to interested families. Casa Montessori graduates are well prepared for Lower Elementray Montessori. The Casa directresses hold qualification from accredited Montessori training centres.
SCUOLA MATERNA
Scuola Materna, the other preschool, is an authentic full day Italian immersion Montessori based program for children aged 3.8 to 6 years old. Although children must be toilet trained, knowledge of Italian is not a pre-requisite for enrollment in the program. Scuola Materna Leonardo Da Vinci is recognized by the Italian government and is unique in Canada. Like Casa Montessori, the Scuola Materna program includes lunch and snacks and encourages each child to develop a healthy attitude toward living and learning. This is accomplished through creative self-directed exploration of materials and plenty of opportunities for creative expression. Scuola children are also exposed to French and Music throughout the week as schedules permit. Since they are immersed in the Italian language and culture throughout their school day, Scuola children develop fluency in the Italian language. The Scuola teachers have Montessori training as well as educational qualifications from Italy. Graduates of Scuola Materna are not only well prepared for Lower Elementary but develop greater capacity for language in general.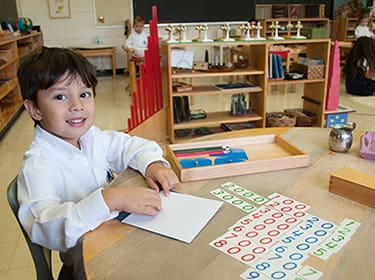 Learn more about Scuola Materna